BERKLEE FACULTY UNION
MS1140 AFT
MASSACHUSETTS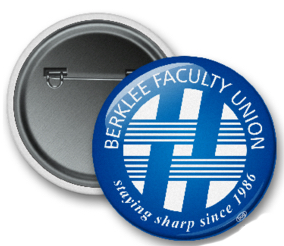 We're the Berklee Faculty Union, established in 1986, a chapter of the American Federation of Teachers, Local 4412, AFT-MA, AFL-CIO.
For the Berklee faculty, our union is imperative. Through our collective efforts, we've lowered our classroom hours, assured our pay is acceptable, and protected our best interests in contract negotiations. We're backed not only by each other, but by the resources and skills of the AFT.
Without our union, we'd go backwards. Let's keep going forward.